Welcome to MMTed
MMTed will offer on-line, interactive tuition in Modern Monetary Theory in partnership with the leading proponents of MMT across the Globe
Students will receive first-class tuition from well-known professors in small classes facilitated via an on-line video platform (real-time and pre-recorded) and will be able to access learning materials in digital and hard-copy formats.
We also offer Masterclasses that are staged at venues around the major cities of the world.
It does not hold itself out as an award-conferring educational institution under any national accreditation jurisdiction. It operates in the long-standing tradition of the Free University (although some costs might be recovered).
MMTed Pty Ltd is incorporated in NSW, Australia.
Sponsorships Sought
We are currently seeking sponsors for this venture to ensure that we can run the educational venture with zero fees.
Pleases use our PayPal donation facility, if you think you can donate funds. Any help will be much appreciated.
MOOC Modern Monetary Theory: Economics for the 21st Century
We are now well advanced on the development of a MOOC that will be launched in March 2021.
MMTed is working with NewcastleX – the University of Newcastle's digital team to create the course material which will be available all around the world for free.
The course – Modern Monetary Theory: Economics for the 21st Century – will start on March 3, 2021 and you can get all the enrolment details (it is free) from the link.
This will mark the first stage of the – MMTed project – that I have been trying to get off the ground for a while now.
And as part of the MOOC a new currency is coming ...
In March 2021, we will be launching a new currency ...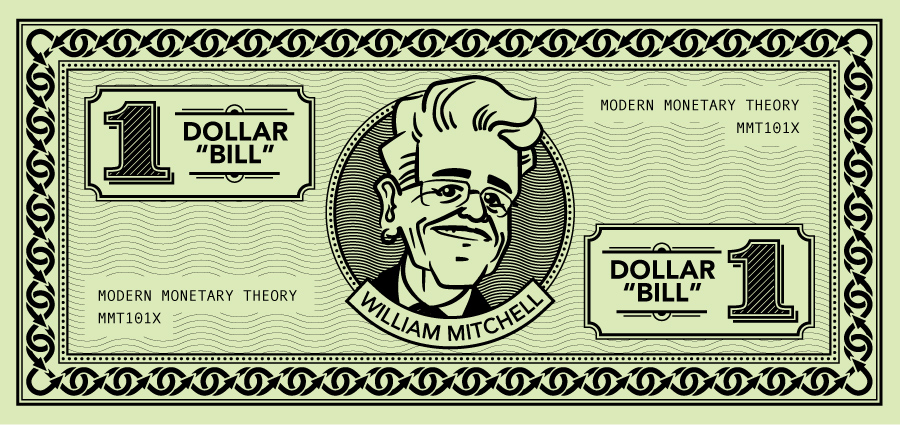 Stay tuned for how you can get your hands on it.